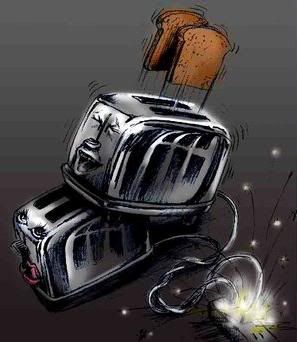 I am a "What I Want for Christmas" list maker. My husband is not. I love to make long wish lists of things I would love to receive. My husband does not. I love getting other people's "What I Want for Christmas" lists. You guessed it--my husband does not. My philosophy is if you make the list long enough, you won't know what you are getting, but at least it will be something you really will enjoy. My husband believes it takes all the fun out of opening gifts because you already know what you got.
We "argue" about this every year. It happened again over the weekend as I left a "wish list" of books and music on the kitchen table. Problem was, at the time, there was only one CD on the music list. Evidently, it the one he was going to buy me.
So don't buy it. Look at the list of 15 or 20 books that are at the top of my book list. I'd rather have those.
Now, I'm sure some of you are thinking I'm being selfish, greedy, materialistic. Really, I'm not. Let me tell you a story.
Back when the boys were living at home we always planned a night for our own Christmas before our annual Christmas trip to Mom's. We'd fix a favorite dinner. Later settle in the living room and pass out gifts. The boys were pretty good at finding gifts for mom and dad on limited budgets, always striving for the gift that would mean the most. We'd take turns opening the gifts, appropriately oohing and ahhing over them.
But there was always one. One that my dear husband would qualify before I'd even open it. "Well, this one is kind of for all of us."
The dreaded gift with a cord.
One year it was a toaster we needed. Another year it was a blow dryer.
My question--if it's really for everyone, why is it wrapped and given to me?
Hence, my number 1 gift giving rule for men: No gifts with cords (unless it specifically listed on the aforementioned Christmas list).
If only I could teach him how to search the Amazon Wish list....